A Midwinter Nights Dream
Join us of a Special FREE Preview Mini-Concert!!!
Sat. Dec. 6th @12 NOON @ the Murphy Auditorium
(A free-will donation of funds, winter coats, or food will be accepted for charity.)

Join New Harmony Music Festival & School Artists Paul Woodiel, Mazz Swift, Linda Handelsman and Christopher Layer in celebrating the "Christmas In New Harmony" event with Celtic fiddle tunes, old-time Carols, Colonial Christmas Music and a healthy dose of good cheer…all to the sounds of the pipes, voices, flutes, fiddles, and piano.
7:30PM Sat. Dec. 6th 2014
Murphy Auditorium
419 Tavern St.
New Harmony, IN

$15 for adults $12 for students & seniors $5 for children 12 and under.
For ticket information please visit us online @ newharmonymusicfest.com or call the music festival office: 812-472-4321
The New Harmony Music Festival & School is planning a "Midwinter Nights Dream" for holiday visitors to the Christmas In New Harmony event.
The seasonal concert will take place Saturday evening, December 6th, at the Murphy Auditorium in New Harmony, and will feature festival artists Paul Woodiel on violin, singer Mazz Swift who also plays fiddle pianist Linda Handlesman, and festival founder Christopher Layer, who plays multiple flutes, penny whistles and bagpipes.
Layer and Woodiel are taking time off from their regular "gig" playing in the pit orchestra of Sting's new broadway show in NYC. Swift, a singer and fiddler, is also taking time off from her own US tour to join the ensemble, and pianist and Bloomington-based musician Linda Handlesman is well know to locals as one of the founding band members of the popular clogging group "Rhythm and Shoes".
Holiday shoppers and daytime visitors can also enjoy a noontime "mini concert" for free at The Murphy. The festival will collect winter coats, food, and donations for charity at the free event. Both events will feature colonial Christmas music, Celtic dance tunes, and early American carols suited to the season.
"There will be plenty of toe-tapping fiddle tunes and heartwarming Yuletide sings for listeners to enjoy. I always feel Christmas is the best time for traditional songs and music to stir the spirit." Said Layer. Tickets will be available on line starting Thanksgiving Day thru the festival web site, or at the door the night of the concert. Concert goers can also call the festival hotline during business hours for more information. 812-472-4321
2014 Program Guide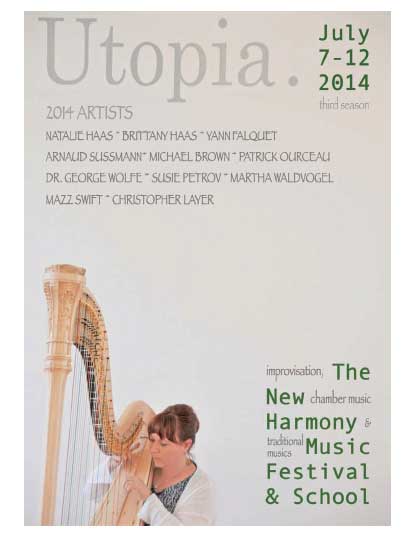 This year we celebrated the bicentennial of the town of New Harmony and the unique ways our historic surroundings and structures shape how our ears receive our music.
Click the program guide image to view and download our 2014 Program Guide.
Sharing Life In The Presence Of Music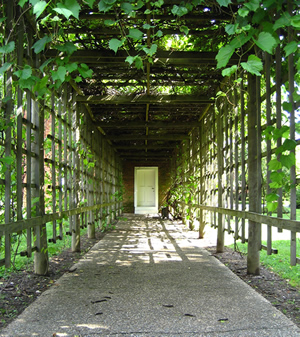 The New Harmony Music Festival's third season in July of 2014 featured concerts of non-amplified traditional, improvisational, and classical music, presented several of the intimate acoustical spaces of New Harmony, Indiana. The New Harmony Music Festival School also opened its doors for a week of teaching, listening, sharing, jamming, learning, eating and laughing. The faculty featured twelve of the top musical performers and composers in their fields today, drawing the very best from the classical, traditional and improv worlds.
New Harmony Music Festival Philosophy and Overview:
The NHMF&S was created to teach and present both classical and traditional music in an "acoustic"(un-amplified) format.The founders have recruited faculty/performers who are like-minded musicians from across the world who recognize the kinship of classical and traditional music and wish to share that knowledge with others thru classes and even new compositions that reflect this aesthetic.
Enjoy these highlights from the Second Annual New Harmony Music Festival and School
Music teachers and students come from every corner of the USA and around the world to southern Indiana for the New Harmony Music Festival and School. Here is a taste of the things we shared at last year's school with Arnaud Sussmann, Paul Woodiel, Mazz Swift and many others.

Harmonista" 2012 New Harmony Music Fest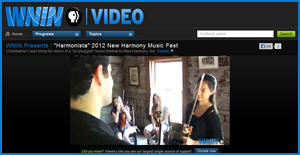 We are very proud to have participated in filmmaker James Gray's music festival documentary entitled; "Harmonista: Finding Festival" on PBS. Our sponsor station, WNIN Public Media, helped to bring the film to other stations in Indiana

Christopher Layer, Founder and Director of the New Harmony Music Festival and School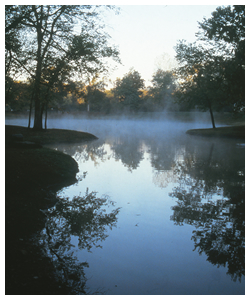 For the last few years or so, I have been considering the foundation of a summer music school AND music festival that would embrace both classical and traditional "musics": a place where musicians, students, and music appreciators could immerse themselves in an environment free from the strictures of "label' "style" or "category" and explore the common threads and roots of acoustic music from these two traditions. Words like passion, tradition, acoustics, color, and virtuosity always come to mind when folks speak of classical chamber music and traditional music, but how often do we encounter these two wonderful "branches" in the tree of music side-by-side in a concert hall or theater?