Welcome to the 7th Season of the New Harmony Music Festival and School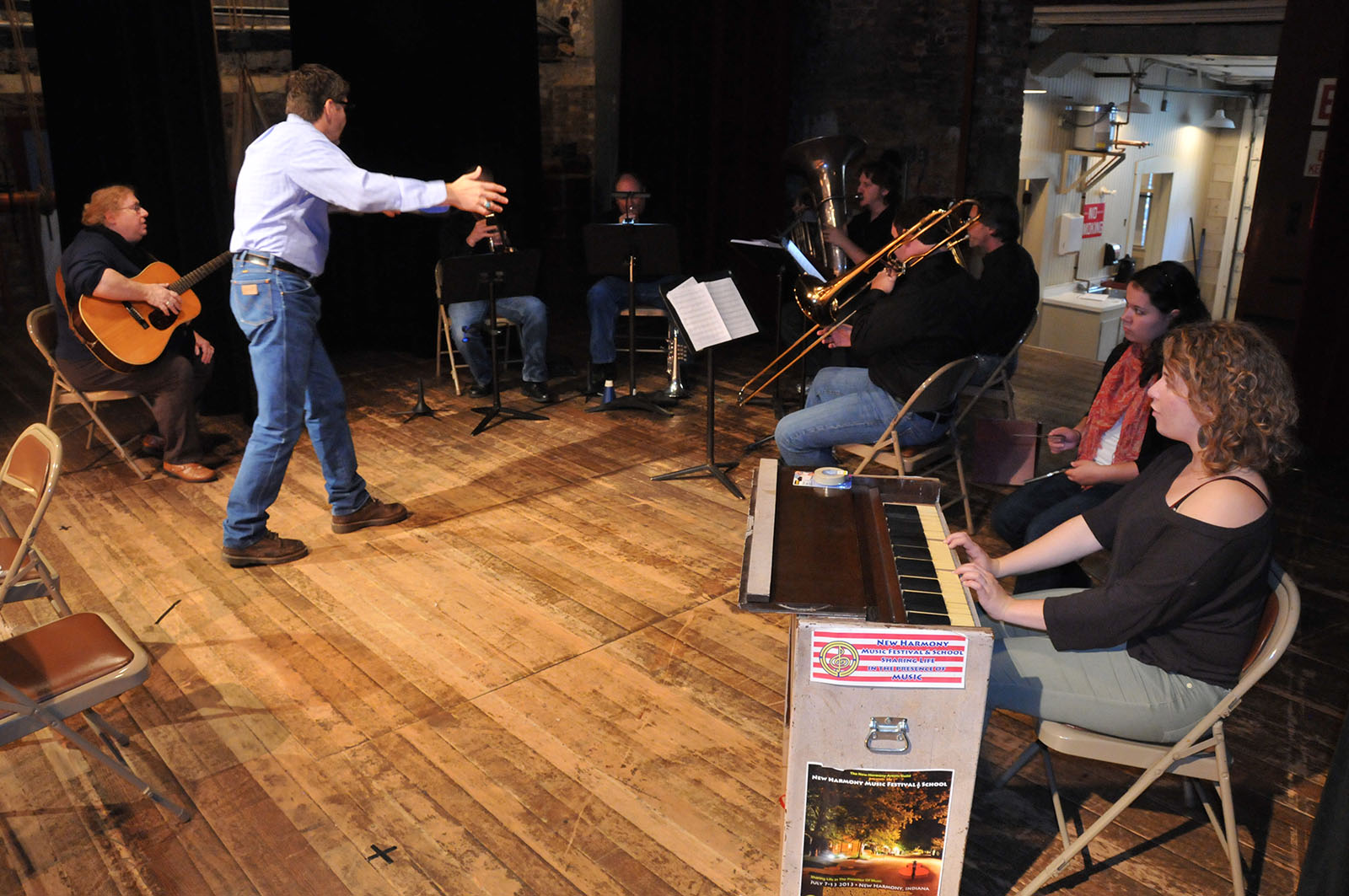 Once again, musicians, students, families and friends gather for a full week of engaging music education and performances unlike anything found elsewhere! Erasing boundaries between classical, jazz, world, and traditional music, everyone gets to experience this fusion of styles and perspectives in intimate settings around the community of New Harmony, Indiana. Join us once, and you will keep coming back for more!
OUR 2018 FESTIVAL EVENTS
Festival Week is an exciting time to visit New Harmony! Something is going on every day, including our ever-popular lunchtime Pop-Up Concerts, and a variety of activities each evening, culminating in a weekend packed with live radio broadcasts of our featured concerts and a special morning concert with grand piano set in The Roofless Church.
Venue Map
The New Harmony Music Festival and School embraces both classical and traditional "musics": a place where musicians, students, and music appreciators could immerse themselves in an environment free from the strictures of "label", "style" or "category" and explore the common threads and roots of acoustic music from these two traditions. –Chris Layer, Founder
PREVIOUS SEASON HIGHLIGHTS
The New Harmony Music Festival and School presents concerts throughout the year, to sell-out audiences. We welcome you to read about our past performance and share your memories in the comments section.